The Hard Assets Alliance is required to issue a Form 1099 showing gross proceeds from the sale of any of the following items: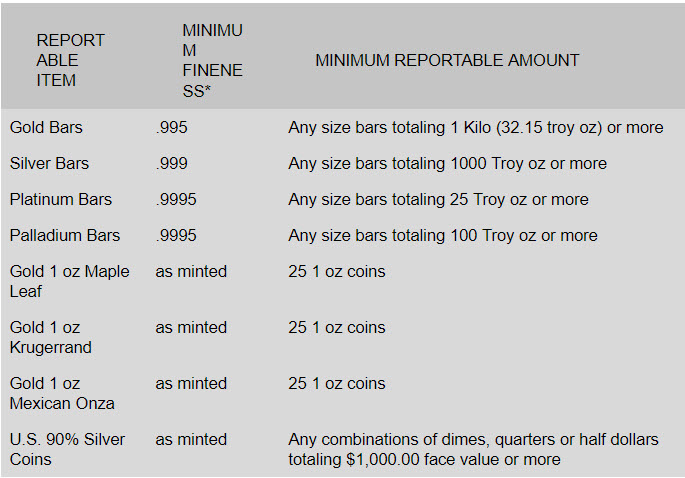 * For bars, any hallmark regardless of whether that hallmark is accepted as "good delivery" on any of the commodity exchanges.
Note: This information is provided to assist you and is not intended to be used by you as the sole guidance for complying with IRS regulations. You should always consult with a tax advisor.